I want to say another big THANK YOU for everyones support over the past 5 years, here is the results of the plasma birthday draws (picked at random):
Free Draw
1st = ~King Dante of Bloodmore~ (321155)
2nd = LadyWillowDeathScionflux (384798)
3rd = Evad the Impaler (481768)
Bday pack draw
1st = Tancman (248616)
2nd = THUMPER (53355)
3rd = Claire Luna (475381)
I recieved a letter the other day from ActionAid. Here it is: (Click to enlarge)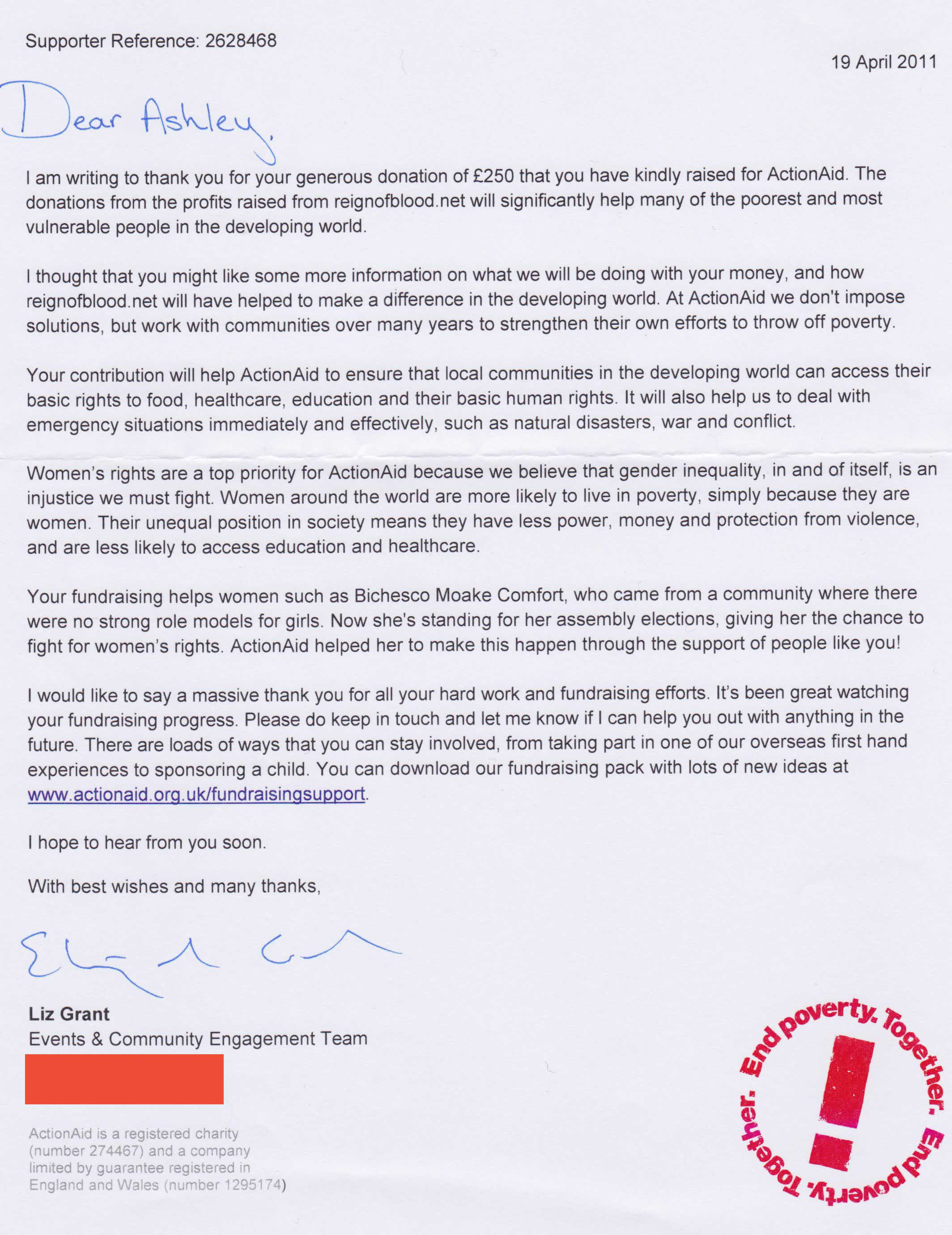 Another big thanks to everyone who bought charity packs! There is only a few days left on this months Charity, which is the British Red Cross (Japan disaster division.) Show your support and buy some of Trik's potions.
Thanks again,
Ash